After many months of toiling over the issue, Friday, October 29, 2010 was the final hour of my fifteen year old program, 'Perspectives on America'. Joe McNeil of the Micro Effect has been fully aware of my need to transition to another venue, strictly for financial reasons, yet I remain committed to the cause of The Micro Effect, as I hope that you will be – not only as a listener to the many fine hours of broadcasting and exceptionally talented broadcasters, but also the financial commitment, which is required to operate and expand such an endeavor.
Although I have made the choice to provide my services elsewhere, I have committed a $1,000 contribution to the Micro Effect, and hope that you will make your best effort to contribute to the MIcro Effect – along with other listeners – to help match that figure.
I know that the economy is in dire straits, and that many listeners are hanging by a thread from month to month – and to you I say, don't hurt your families by taking bread from their mouths, or shoes from their feet – this I understand, and would never ask you to give up the necessities of these times.
As for those who can afford the twelve or twenty-four pack each week = how about sacrificing the cost of a case now and then? Every dollar goes toward the best cause I know of – America – and the need to restore her to her greatness.
With the aid of the Micro Broadcasters, and yourself – the Micro Effect Radio Broadcast Network will continue to fight the fight, and whether win, lose or draw – I know that we'll one day meet our Maker, and know that we have fought the good fight – we have taken the stand for righteousness.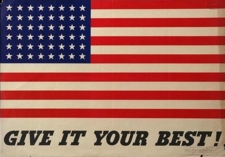 Won't you step up to the pump, with the most generous offering, you and your family can make? After all, this isn't some phony 501c3 operation – and we are reaching an audience – but the Micro Effect needs your help, in order to move forward.
I'll drop in from time to time, just to say hello, as a guest or possibly a guest host – after all – the war is being fought on many fronts.
As to my whereabouts, you'll be able to continue following me right here at the Federal Observer, and GoldenIRA.net – and oh yes, I am out there somewhere with a brand new program called, Life, Liberty & All That Jazz. Yup – you know me and my music.
I rejoined RBN in September 2010, as a broadcaster, and as Director of Marketing for Republic Trading Group International in September of 2010, and host of 'Life, Liberty & All That Jazz'. I bring with me, over 50 years personal experience in all things precious metals and rare coins, in addition to 20 years professional experience, and have taken the Republic Trading Group in radically new directions. "After all, it is YOUR money!"
Life, Liberty & All That Jazz can be heard from 7:00 until 8:00 p.m. (ET) Monday through Friday on the Republic Broadcasting Network.
Thanks to all of you, who have been with me on this ride for the past fifteen and one-half years. Thanks also you also for the emails of support, which I have received from many of you over this weekend – but the fight isn't won yet… and I have miles to go before I sleep.
Be strong, for your families, and for your Nation, and most of all – be Blessed.
As we reach the end of this road, I'll see you at Sundown.
Without Apology, I am,
Jeffrey Bennett