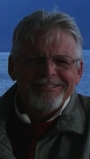 Today, July 22, 2010, marks the 9th anniversary of the founding of the Federal Observer – or at least in it's original inception.
This publication went on-line, just seven weeks before the modern-era 'Day of Infamy' of September 11, 2001. Since that time, I have been privileged to post an occasional column of my own, but most importantly, share these pages with a multitude of patriotic, intelligent, and talented writers, such as Teresa Harmon, Rick Bieseda  (the Angry White Male), Lynn Stuter, Alan Stang, Alan Caruba, Larry Miller, S.J. Miller, Jan Herron, Dorothy Anne  Seese, Fred Meekins, Dennis and Blondie Jackson, Kevin McCullough, Frosty Wooldridge, Calvin Johnson, Geoff Metcalf, the Knifeman (Stephen J. Norling, who authored a book, which would later become a major broadcasting event for this broadcast journalist), Ron Ewart, Neal Ross, the Henry's – Lamb and Makow, Terry Graham, Cliff Jones, Tom DeWeese, John Slagle (retired US Border Patrol Agent), W.R. Bones, Lisa Guliani (before Svengali got hold of her), Ramzy and Suzie Baroud, Carl Worden, Mark Andrew Dwyer, Norma Sherry, Sergei Hoff (the grandnephew of Gutzon Borglum, sculptor of Mount Rushmore National Memorial), Steve Farrell (who I miss terribly), Rod Beaman, Paul Driessen, Joel S. Hirschhorn, Dave Hodges, Lady Liberty, and of course, our education writer, Linda Schrock-Taylor. There has been no intent to omit any of our many contributors, however those listed above, are among those, who I have had  much personal interaction with over these past nine years.
Over the years, there has been no subject, considered taboo by the Federal Observer. I'll not itemize them here, but in addition to the 'Search' feature on the current incarnation of this publication, you can also do some extensive research into the old archives, which can be found, HERE. Through most of it – and through our ups and downs, and in and outs – there has been Louis Turner, graphicologist extraordinaire, amazing wordsmith, and great friend. I'm sure that we'll fight again, but like most marriages of genius – we'll rise to the top of our squabbles, and agree that there are bigger battles to be fought and won. Vhat, and you thought that George and Ira always got along? Or the Dorsey's? Or Cain and Abel? Adam and Eve? Christ and Beelzebub??? Sheesh! Well, nobody got along with that last guy…
Through  most of these years, and through many journeys' Louis and I have learned that the organization from Appleton (read: Salt Lake City), is Just Bull Shit, but that in the scheming (mis-use of word, intentional) of things, they are merely a cog in-the-wheel,  to be used in the Socialist takeover of America. Hmmmmm – what's the difference between an old American, and a New American? Interesting play on words, don't you think so??? Thanks Louis, I'll see you at Sundown.
And of course, no reference to contributors would be complete, without making mention of the discovery of my long-lost Granny. Respect your elders and stay in touch with them, for it's through their life experience, and guiding hand, that this nation has survived as long as it has, and may once again, rise from the ash-heap of oblivion.
As for me, 20,000+ columns later, I'm tired, I'm fed up, and downright pissed off. The American people may be waking up, but I just hope that it's not too late. The Blacks have been screwed. The Whites have been screwed. The Browns have been screwed, as has the yellow man, the red man, and everyone else. Only the damned Rich man has risen above us all – in more ways than one – and so has the Communist Organizer from the South Side of Chicaga, with a lot of help from the disciples of the ostracized member of the Marx Brothers – good old Karl, himself. O'Bummah's motto, must have been patterned after the words of that other new-dealer, Franklin Delano Roosevelt (sometimes spelled, Rosenfeldt, or Roosenveldt), who once stated, "I'll make those f*ckers glad to mutate."
This administration, more than any other in the history of this nation, is quietly promulgating racial tensions, and the great divide. You see, if THEY can keep all of US warring between each other – none of us will ever see the final nail in the coffin being hammered down.
I'd like to close this publication today, for I feel that I have done all that I can, or care to do. While more and more people are waking up to the lies perpetrated by the nation's first African-Irish (p)resident (O'Bummah), we can only pray that we'll survive until the end of his occupation.
I hear that he is traveling to Texas to "help" with fundraisers for Democrat candidates, but that a guy named, White, has no desire for assistance from the Black. Looks like his own Party is beginning to abandoned his not-so lilly-white azz. Hmmm – I wonder if a motorcade through Dealey Plaza has been arranged? We're often told that history repeats itself…. Hey, O'Bummah, been by the book depository lately???
Nope – word just in that Dallas has been canceled. Guess that he's waiting for the train ride out of DC, just like his "hero", Lincoln. NO, not THAT guy… Irving Lincoln, this guys name was. Drove a Ford – sat in a Booth in the theater – same result
Racist? Nope – don't even like the guys' white side – Sheridan, I think his name was, played by Monty Wooley. Oh well, might go to Ohio for dinner.
I long for the days of Willy-Jeff Clinton, whose only crimes included, lying to a Grand Jury, maybe killing 100 political enemies, and parking his cigar in an unauthorized orifice. O'Bummah is killing an entire nation, and the concepts put forth by a group of Tea Party radicals from the 1700′s. I think that it was Betsy Palin, who sewed the flag, with some moose-gut for thread.
The Federal Observer may stick around long enough to celebrate the passing, of the current Administration in Washington DeCeit – but then again – it may not.
We'll let you know – or we just might reincarnate again. Do you think I might come back as Shirley Maclaine? Or can I stand at the back of the theater?
If you can't figure out this rambling commentary, with all of the historical, and inside jokes built in – then go watch the movies – or read some REAL American history. Better hurry though, I hear that Rahmitupyourazz Emanuel, is creating another crisis, so that he can order the re-writing of the history books. Next we'll hear that America's independence took place on January 20, 2009, and that O'Bummah has been named the (god)father of our country.
In the words of John Wayne, "let's git 'er done!"
… for I've got miles to travel before I sleep.

Without Apology I am,

Jeffrey Bennett